Program Pertukaran Pelajar SMA Jawa Tengah/Indonesia dengan SMA di Hamburg/Jerman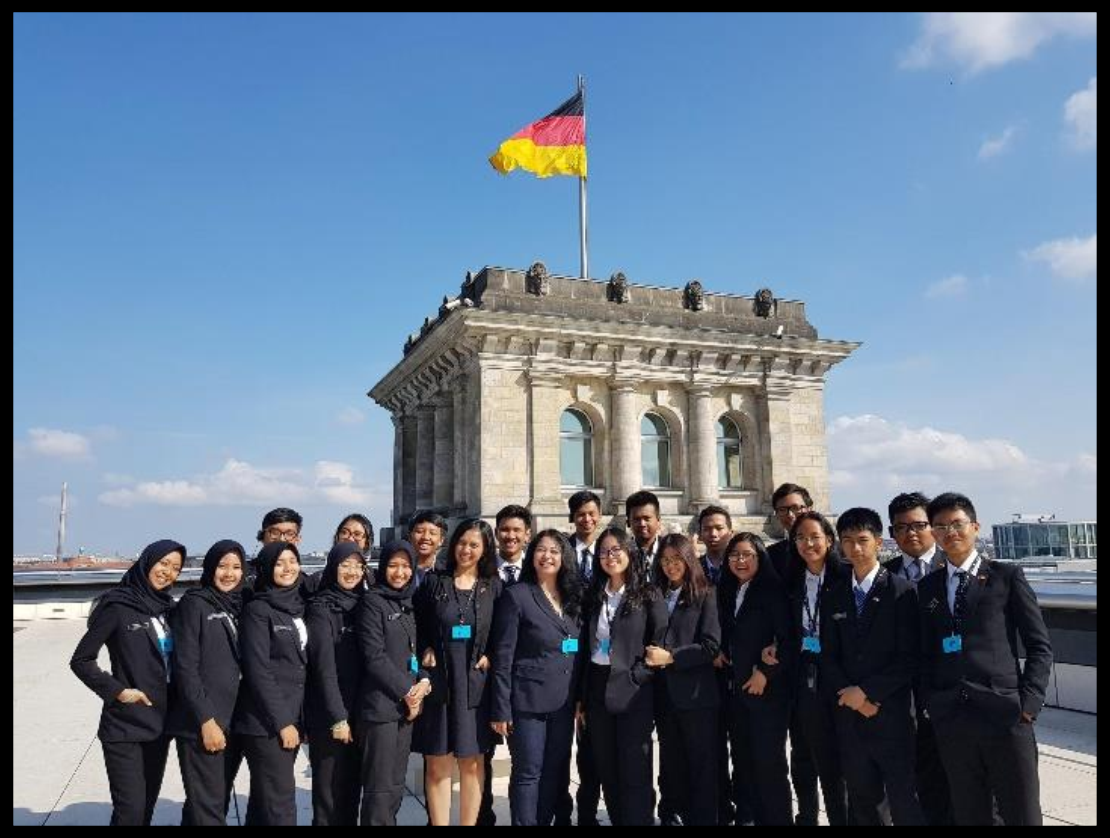 Student Exchange Program between High Schools in Central Java/Indonesia and Gymnasium in Hamburg/Germany.

(By: Dyah Vollyati)
The Student Exchange program between Indonesia and Germany was first carried out in
2015 involving 18 high school students from SMA Negeri 1 Salatiga, Indonesia and 18 high school
students from Gymnasium Ohlstedt Hamburg, Germany. Since then, the student exchange program
is conducted in an annual basis.
This student exchange program was initiated by Mr. Harald Ploss who is a member of school
committee of Gymnasium Ohlstedt Hamburg (GO), Germany. In a school committee meeting in
the end of 2014 which discussed about student activity program, Mr. Harald Ploss proposed a
student exchange program between Gymnasium Ohlstedt Hamburg and a school in Indonesia to
give new insights to GO students who had only held student exchanges with schools in America
and other European countries. Finally, the school committee approved Mr. Harald Ploss' proposal
and asked him to look for partners in Indonesia to work with and implement the program.
In short, he appointed Mrs. Dyah Vollyati (Mrs. Yeti) and discussed how this program could
be implemented as a part of Indonesia promotion. During intensive discussions, both agreed to
hold the first student exchange program between GO and a school in Indonesia by sharing
responsibilities. Mr. Harald Ploss took care of all permits and documents needed by the German
government as well as became the sponsor for this student exchange while Mrs. Yeti prepared the
required documents, choose the school who would become the partner for the student exchange,
selected potential students, socialized and communicated this program to the school, students, and
parents as well as provide intensive training to strengthen students' communication skill in
supporting their visit in Germany. Eighteen students of SMA Negeri 1 Salatiga were finally
selected to join this program in 2015 and YETI English Course Salatiga became the mediating
partner between GO and SMA Negeri 1 Salatiga.
Until today, we have worked to promote 5 schools with total 89 participants joining this
program. Most students graduated from Dream Team are currently studying in several countries
such as: Germany, China and some are also accepted to study in prestigious University such as:
Gajah Mada University; Bandung Institute Technology; Brawijaya University; and Diponegoro
University. They are shaped to compete globally within returning to home country after joining
this program.
All students who have been participating in the student exchange program between Indonesia
and Germany are joining to ASTU EXSA which stands for Alumni of Student Exchange
Indonesia.
For further information, please take a look at the PDF file below.
The Brief History of Indonesia Germany student exchange
File Size:
1,9 MB
File Type:
pdf