ICONIC 2016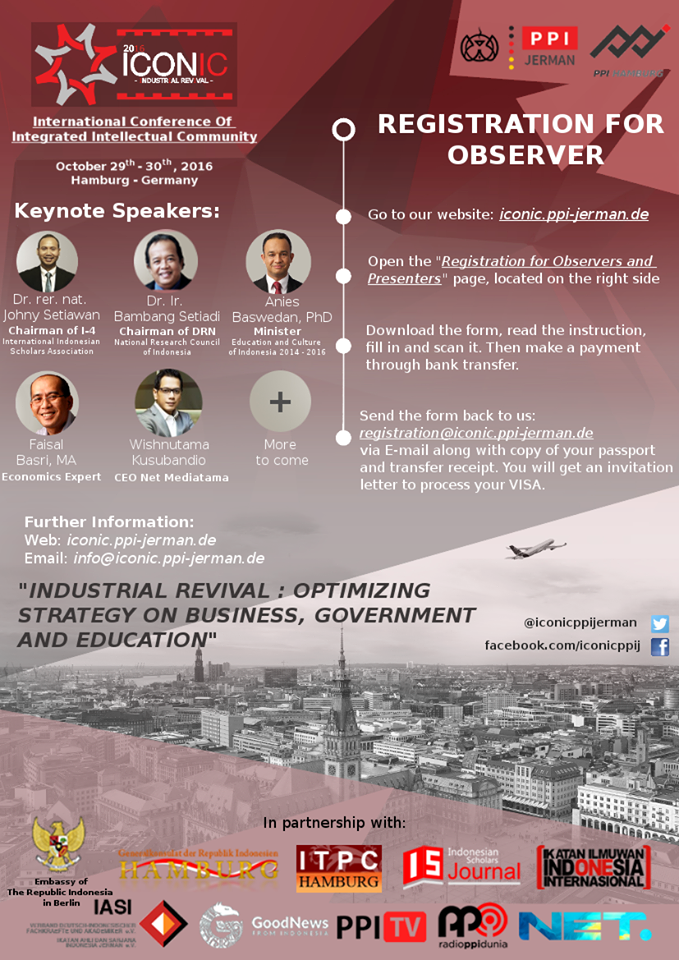 CALL FOR OBSERVER!
Hi everyone!
we would like to invite you to join ICONIC 2016, an international conference which will be held on 29th – 30th October in Hamburg, Germany.
If you are interested to become an observer, follow these simply steps shown on the poster and you will receive an invitation letter.
Registration Fee:
Observer student: 15 EURO
Observer non-student: 25 EURO
Observer student (Late bird): 25 EURO
Observer non-student (Late bird): 35 EURO
You will also have an opportunity to join our company tour, Airbus Hamburg excursion (Limited Seat!), one of the biggest aircraft manufacturers in the world!.
Join our conference, boost your knowledge, and expand your network!
Please share this good news and See you in Hamburg!

😉
*) Seminar Kit, Lunch Catering, and Certificate provided