A meeting of the representatives of the IASI, e.V. – Germany 2017 – 2019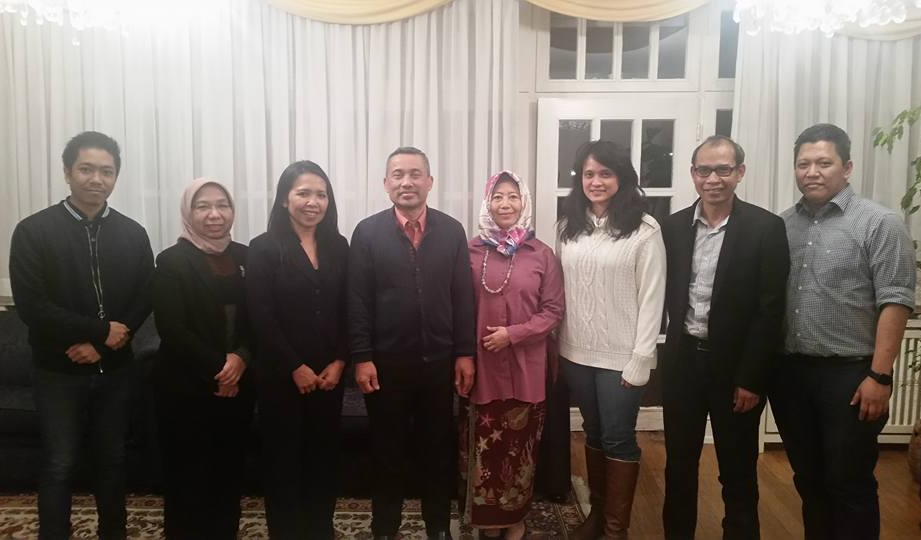 A meeting of the representatives of the IASI, e.V. – Germany 2017 – 2019 with
1) the new Consul General of the General Consulate of the Republic of Indonesia (KJRI) in Hamburg, Dr. Bambang Susanto.
2) the Head of Indonesian Women's Association (Dharma Wanita Persatuan) in Hamburg, Ms. Eva Maria Bambang Susanto
3) the Head of Public Relations and Culture (Koordinator Fungsi Pensosbud/Konsul), Ms. Sri Dewi Kuntarti.
(Wisma Indonesia – Hamburg, 29 March 2018)
______________________________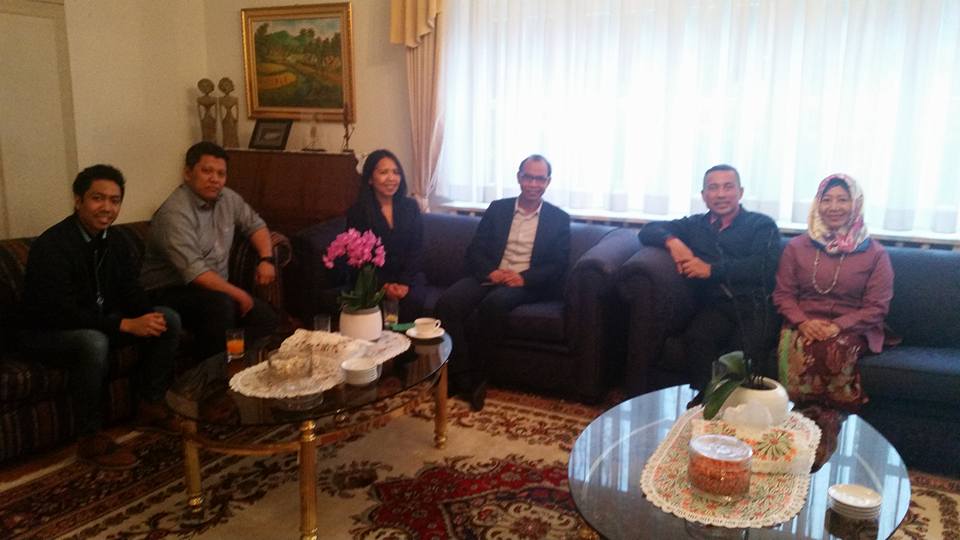 Acara silaturahmi khusus beberapa dari keseluruhan tim pengurus IASI – Jerman periode 2017 – 2019 dengan:
– Konsul Jenderal baru KJRI Hamburg,
Dr. Bambang Susanto;
– Ketua Dharma Wanita Persatuan Hamburg, Ibu Eva Maria Bambang Susanto
– Atase Pendidikan, Sosial dan Kebudayaan, Ibu Sri Dewi Kuntarti.
Pertemuan dan silaturahmi khusus ini berlangsung dalam rangka saling mengenal lebih dekat, baik secara personal maupun pengenalan tentang program-program IASI – Jerman maupun KJRI. Juga jajakan kemungkinan beberapa hal yang bisa dilakukan bersama secara mutualisme, namun dengan tetap memegang prinsip independensi (kemandirian) masing-masing pihak.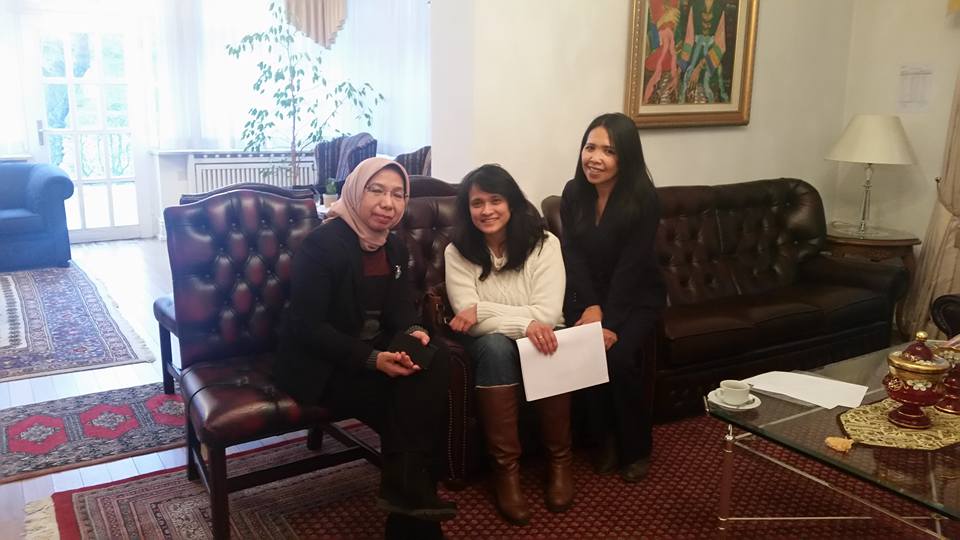 Kepada Pak Bambang dan Bu Eva:
Kami haturkan banyak terima kasih untuk acara pertemuan spontan ini (yang hanya direncanakan sehari menjelang Jumat Agung – Karfreitag). Juga untuk suguhan santapan makan malamnya, dan terutama untuk kesempatan bertukar ide yang sangat cukup beragam itu!
Sebuah peribahasa Afrika mengatakan:
"If you go alone, you go fast. If you go together, you go further"
(Jika kamu berjalan sendiri, kamu bisa berjalan cepat. Jika kamu berjalan bersama, kamu bisa berjalan lebih jauh).
(Wisma Indonesia – Hamburg, 29 Maret 2018)
** Oleh: Yanti Mirdayanti
Ketua II & Divisi Pendidikan IASI